Quality Dental Implants Near Me
Losing a tooth can cause many problems for individuals. You may have trouble eating or speaking properly. One main complication is the change in your smile. Many people feel very self-conscious when a tooth is missing. After you heal from an injury for extraction, you can talk to your dentist about the best dental implants. Dental implants look and feel more natural than dentures. They can also last many years when cared for properly. Find a reputable dentist for implants near you by talking to your insurance company or researching online. 

Find an Establishment for Dental Implants Near Me
You may need a new dentist when you become ready for a dental implant. You can call your dental insurance company to find professionals for dental implants near me. If you do not have dental insurance, start your search online. You can also ask friends or family for recommendations. Once you find a few dental experts near you, read customer reviews, and inquire about their services. 
Choosing a Quality Implant Dental Office
While you may need a dental office close to home, you must also make sure the dentist has a good reputation. You can read through the dentist's website to find out more about the office and staff. Look for information about the dentist's education and experience. You can also read through online patient reviews. Search online for "the best dental implant dentist near me", as well. When you find a dentist you like, call the office, ask specific questions, or visit the office. The professionals at Edge Dental can help you prepare for the tooth implant process. 
What is the best dental implant?
Your dentist can help you determine the best type of implant treatment for your situation. You may need only one implant or a full set. 
All-in-One Dentistry Near Me
Some dentists may not provide dental implant treatments. When you plan to look for a new dentist, look for the features and services you need. Some dental offices handle routine appointments and minor procedures, only. If you need extensive dental work, look for an all-in-one dental office. When you find a dentist near you, look on the website to find out about the services they offer. A dentist in Memorial City can assist you with quality implant dentistry.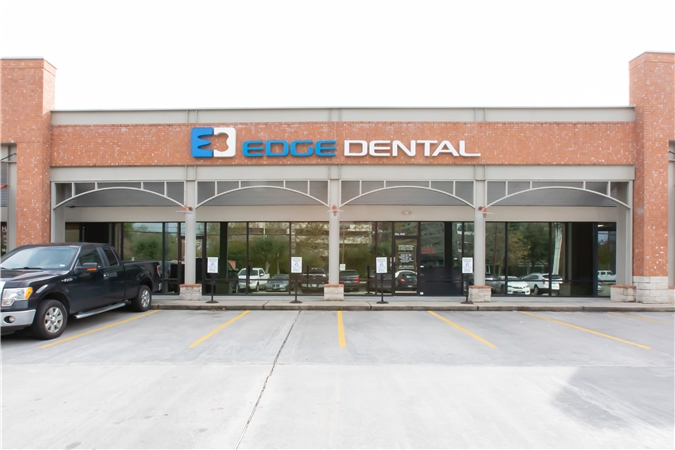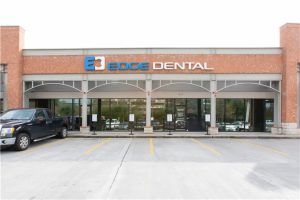 Affordable Dentistry Around Me
You may have concerns about the cost of dental implants. Talk to your insurance company before you start treatment. If you do not have insurance coverage for your implants, talk to your dentist about financing options. You can often find dentists that offer self-pay discounts and payment plans. You may also find a dentist that offers deals or promotions on specific services. Some dentists also offer promotional pricing or discounts for new patients. Once you find a dentist, call to discuss their pricing and payment options. The staff at Edge Dental can help you plan for the financial responsibilities of dental implant treatment.  
How much does a tooth implant cost? 
You can expect to pay between $3,000 and $5,000 per tooth for dental implants. If you need a bone graft, you can expect to pay more. 
Tooth Extraction and Implant
You may lose a tooth due to injury, decay, or infection. Your dentist may try to save your tooth with a filling or root canal. If the decay or infection progresses, your dentist may perform a tooth extraction. You must allow anywhere from ten weeks to six months for your mouth to heal after an extraction. You need a healthy, strong jawbone to support your implant. If you get injured, you may have severe damage to your gums and jaw. This may take longer to heal. The professionals at Edge Dental can help determine the best treatment plan to preserve your dental health. 
Why are dental implants best for tooth replacement? 
Discuss tooth replacement options with your dentist. Dental implant treatment can restore your smile with a natural look. You may also enjoy the durability of a dental implant. 
Full Implants Dental
When you find a dentist for the best dental implants, you can have a consultation to discuss your treatment. You may need a single tooth implant or full implants. If you need a full set of implants, your dentist may recommend all-on-four dental implants. The surgeon places four implants on both the top and bottom jaw. When the bone heals, an entire set of teeth rests on these four implants. You can also get a bridge supported by two implants. With a bridge, you can have several replacement teeth with minimal implants. 
What are some techniques of dental implants? 
Your dentist may discuss a few different options with you, depending on the severity of your tooth loss. You may need a single implant, a bridge, or a full set of teeth. 
Semi-Permanent Dentures
Semi-permanent dentures can remain attached to implants at all times. You do not need to take them out at night, or for daily cleaning. You must, however, pay close attention to your oral health when you have semi-permanent dentures or any type of implant. Bacteria can easily build up around your replacement teeth. The best dental implant specialist can help you learn how to care for your dentures or implants. 
Conclusion
Dental implants help patients with comfort and self-confidence. Individuals with missing teeth may feel self-conscious and have trouble with eating or speech. You can find a reputable dentist for implant treatment by speaking with your insurance company or searching online. You may need to talk to a few dentists to find the right one for you. Thin about the location of the office, the services they offer, and payment options. Make an appointment with Edge Dental to discuss dental implants today.