Advanced Care at Edge Dental
Healthy smiles start with professional family dentistry. At Edge Dental, your bright, healthy smile is our top priority. Of course, you'll only smile if you're as happy with our service as you are with our dental treatment. That's why we take the time to listen to your needs and concerns. Not only do we listen to your concerns, but we use gentle, efficient cleaning techniques. We also hire caring, highly trained professionals. Our experienced team of specialists is invested in meeting all of your dental needs; from calming anxieties to teaching good habits, from regular check-ups to sophisticated dental surgery.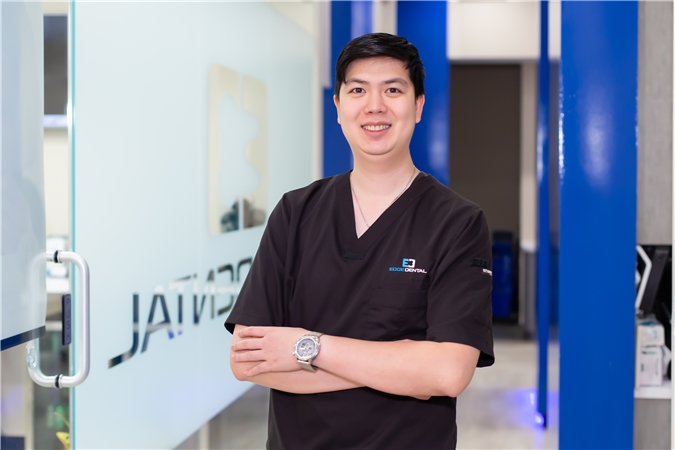 Justin Lai, DDS
As a native Houstonian, Justin Lai, DDS is excited to serve his hometown, the Memorial Area and Energy Corridor. Dr. Lai attended J Frank Dobie High School and studied Chemical Engineering at Rice University before receiving his Doctor of Dental Surgery degree from the University of Texas Health Science Center at San Antonio Dental School.
With his engineering background, Dr. Lai is able to think outside the box and find practical and effective solutions for his patients that other dentists may overlook. His philosophy is simple: pay great attention to detail, do it right the first time, and treat patients with the utmost respect and care. Dr. Lai is a strong advocate of continuing education to stay ahead of the curve and has taken over double the minimum number of required hours. Dr. Lai is also a proud member of the ADA, TDA, GHDS, and IALD. Dr. Lai is an Eagle Scout and gives back to the community whenever he can. When he isn't in the office, Dr. Lai spends his time outdoors where he enjoys playing golf and tennis.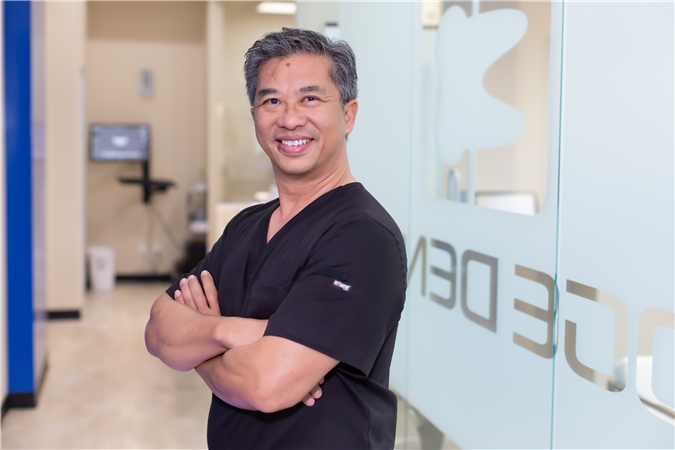 Dr. Anthony Ly
Dr. Ly has been a Texas resident for over 35 years. He received his bachelors from Houston Baptist University. In 1993, he received his Doctorate in Dental Surgery from the University of Texas Dental Branch in Houston.
Since school, Dr. Ly has served as a member of the American Dental Association (ADA), Texas Dental Association (TDA), Greater Houston Dental Society, American General Dentistry (AGD), American Academy of Cosmetic Dentistry (AACD) and the Houston Asian Dental Society where he served as the Coordinating Director since 2002. He is constantly elevating his education by taking hundreds of hours in prestigious advanced continuing education programs including the Las Vegas Institute (LVI).
Philosophy: To provide quality care for his patients and treating them as family. Dr Ly will listen to his patients; address their specific needs, concerns and desires. He will offer multiple treatment options. No treatment is done until the patient gives their approval and consent. Dr. Ly is confident in the dentistry he provides and is sure his patients will also. He is committed to creating that confident smile!
When he is not practicing dentistry, Dr. Ly is active in community services including contributing to the local schools and the Houston Food Bank. He mostly enjoys quality time with his family. He has been married to his lovely wife, Stefani, for 25 years. They have four wonderful children, Xander, Luke, Zoe, and Lindsey. Dr. Ly also enjoys outdoor activities such as racquet ball, biking, and running and for relaxation, yoga.
Our Staff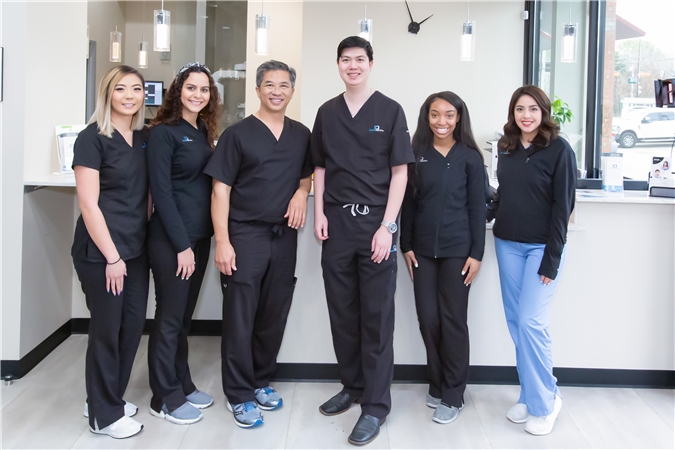 Edge Dental is one of the best dental clinics in Houston, Texas. Combined with our modern high-tech office and exceptional staff, we are dedicated to creating and restoring beautiful and healthy smiles. Our committed and highly-qualified team will go above and beyond to ensure you have a comfortable dental experience.
Your teeth. Your health. Your appearance.
They're all related and they all begin with excellent family dentistry. You and your family lead hectic lives, and you demand a lot from your teeth. Getting top performance means you have to give them top-quality care. Whether you just need a regular check-up, or more sophisticated dental treatment, Edge Dental will strive to understand your needs and surpass your expectations. We look forward to brightening your smile with the same attentive care, gentle technique, and conscientious service that we've given to thousands of satisfied visitors.