Emergency
Dentist Near Me
Edge Dental is a high-tech and modern state-of-the-art dental clinic in Houston, Texas, specializing in general and cosmetic dental treatments. Our dental clinic also provides emergency dental care and emergency dentistry services. You can contact our emergency dentist, Justin Lai DDS, if you have an emergency dental situation that requires immediate attention. If you are looking for a same-day emergency dentist near me, Edge Dental has extended hours to accommodate any schedule! So don't wait, and call us today.

Please continue reading if you need more information on what emergency dental care entails and when you should contact an emergency dentist.
Situations that Require Emergency Dental Care
Severe & Persistent Toothaches: Gentle toothaches may be a sign that you have some food stuck between your teeth. You can try flossing and rinse your mouth with some warm water. However, if you have a persistent or severe toothache, you need emergency dental care.
Knocked-Out Tooth: If your tooth has been knocked out, you need to consult an emergency dentist immediately. Knocked-out teeth can generally be reattached within an hour. You must hold the tooth by the crown, rinse it with warm water, and put the tooth in a small airtight container with salt water or milk.
Broken Tooth: If your tooth is broken or fractured, you should collect the pieces and go to an emergency dentistry clinic immediately. The emergency dentist may restore your tooth, or they may determine you need a tooth extraction if the fracture is below the gum line.
Extruded Tooth: If you have partially dislodged teeth, you should apply a cold compress outside your mouth, take some over-the-counter pain medication, and then go to the emergency dental clinic.
Dental Abscess: If you have a dental abscess, i.e., an infection around your tooth's root or gums, you must consult an emergency dentistry clinic immediately. Dental abscesses need immediate attention to prevent the infection from spreading.
Bleeding Gums: If your gums or other soft tissues are bleeding, you should rinse your mouth with saltwater and then apply a moist tea bag to the wound. Following that, schedule an emergency dental appointment today.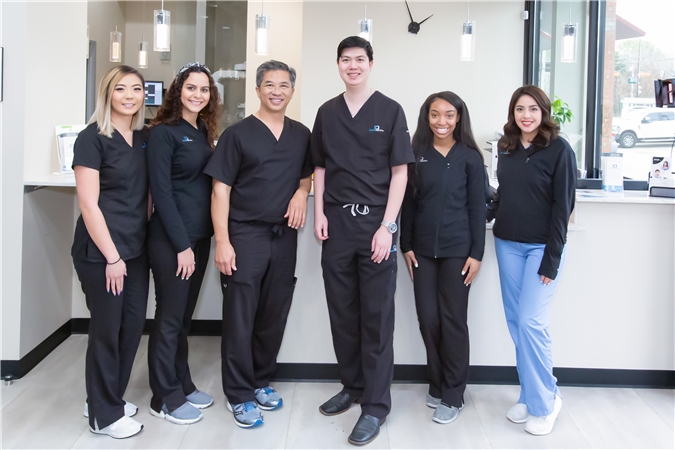 Are you experiencing severe oral pain?
Let our highly skilled dental team take care of you today. We offer same day emergency dental appointments. Schedule your appointment now.
Emergency Dental Services
At Edge Dental, your health is our priority. Whether you are experiencing dental pain, lost your tooth, cracked your tooth, or have bleeding gums, our highly skilled team will get you out of pain as fast as possible.
Edge Dental provides a full range of emergency dental services to those in need of urgent dental care in the Memorial City, Houston area. Our urgent dental services include: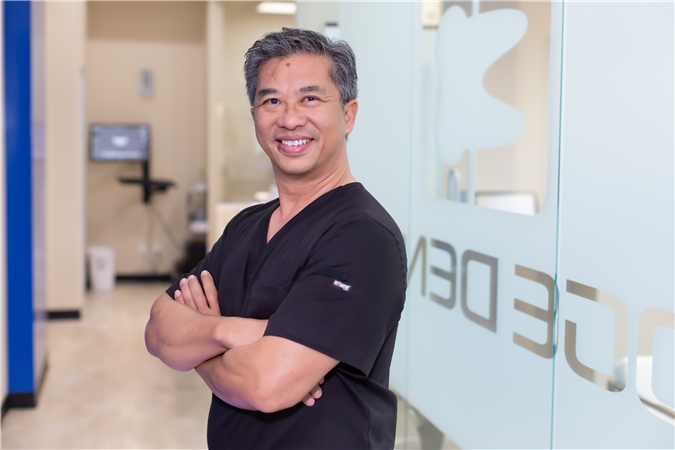 Get out of dental pain as quickly as possible.
Your health is our priority, which is why we offer same-day emergency dental appointments. Let our highly skilled team take care of your urgent dental needs.
Emergency Dental Care Q&A