Are you searching for a Houston dentist that accepts PPO insurance?
Come in to Edge Dental and get the most out of your dental insurance benefits. We accept all major PPO insurances! We strive to provide quality dental care for all of our patients. Find out why Dr. Lai is rated one of the "Top Dentist Near Me".
Book your appointment online now and receive your complimentary insurance verification!
Insurance
Unfortunately, we do not take HMO insurances at this time. If you have insurance, call us for your complimentary insurance verification! We will help you determine your available dental coverage. Our business team will be happy to help you understand your policy. Should you need our treatment services, we will provide you with a detailed plan to give you an estimate of how much your insurance company may pay for each procedure, as well as the portion you will be expected to pay at the time of service so there is never a surprise bill. We will assist you every way we can in filing your dental or medical claim and handling insurance questions from our office on your behalf.
A Houston Dentist Near Me that Accepts PPO Insurance Plans
Are you searching for a Delta Dental PPO provider, PPO dentist near me, or PPO dentist Houston? Edge Dental has some of the best PPO dentists near me accepting most PPO insurance plans. PPO (Preferred Provider Organization) plans are the most popular dental insurance plans for individuals and families alike. With a PPO insurance plan, you can visit an in-network PPO dentist near your location without requiring a referral from a primary care physician. A PPO dentist can provide the most effective and advanced dental services with higher benefits than out-of-network dentists. Furthermore, PPO dentists must charge a specific amount for their dental treatments, so you can rest assured of a stable and predictable treatment cost. Our PPO dentist near me in Houston accepts most major PPO insurance plans.
We accept all major PPO insurance
Call us for your FREE Insurance Verification
FREE goodie bag after your first appointment!
At Edge Dental, we understand that unexpected medical and dental treatments can be an immense source of financial stress and burden. We also believe in making dental treatments as accessible to everyone as possible. To that end, we accept most PPO insurance plans and try our best to help you get the best coverage possible. Don't worry or stress about handling your insurance details and filing for claims, we've got you covered. Our financial team goes over your insurance details, helps you get the ideal coverage for your treatment, and provides a detailed overview of your overall costs with and without insurance for various procedures. As an in-network PPO dentist, we can guarantee reliable and predictable treatment costs.
We want to dispel all your fears and concerns, ensuring you can seek treatment with a clear mind. And our cost breakdown with and without insurance does just that — gives you a clear picture of your out-of-pocket costs: no uncertainties or grey areas. If you have any questions or concerns, please talk to our team about your concerns. They understand insurance policies and can guide you in the correct direction. Edge Dental seeks to provide the most stress-free and relaxing dental treatments in Memorial City, Houston, and our assistance with insurance plans is a part of that.
Take a Look at Our Office Located in Memorial Houston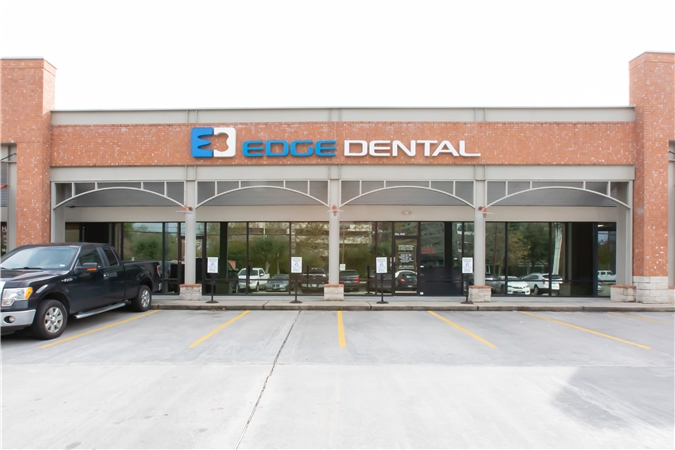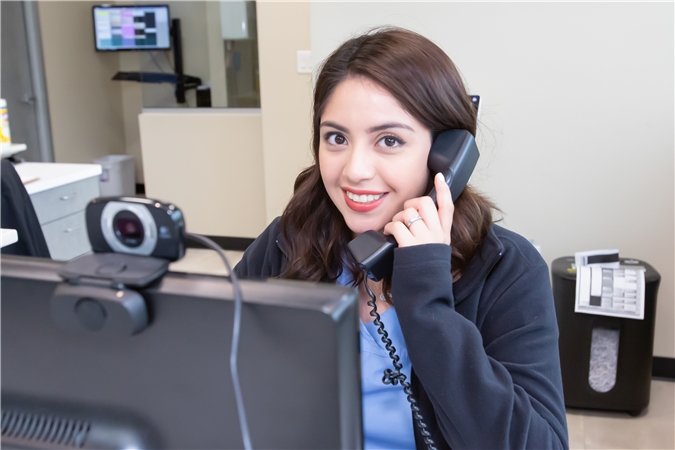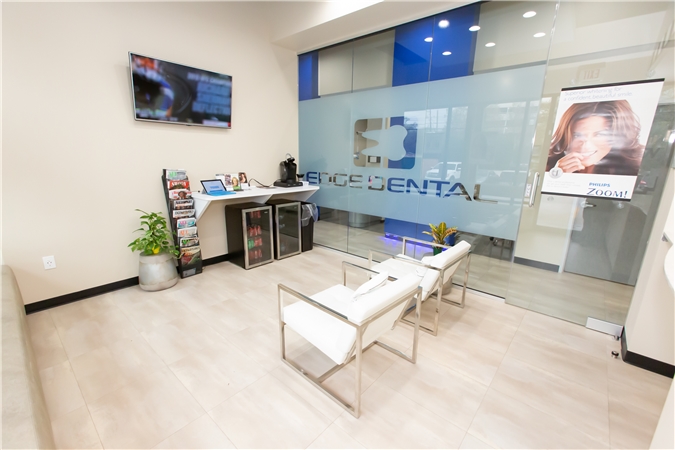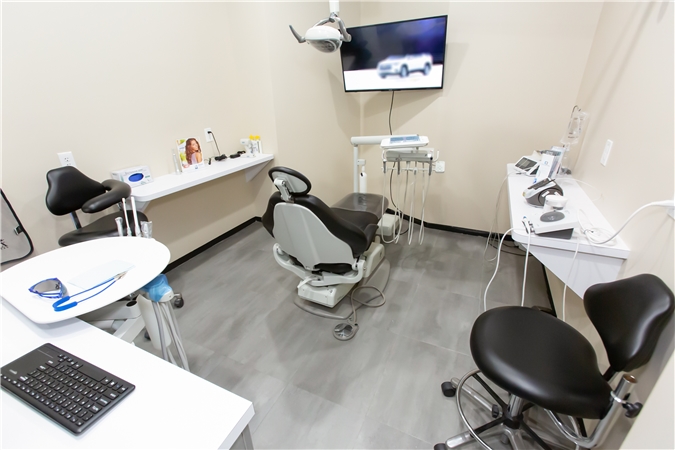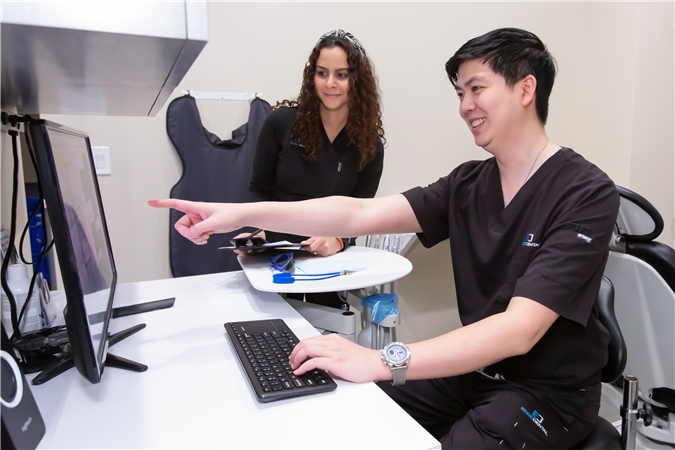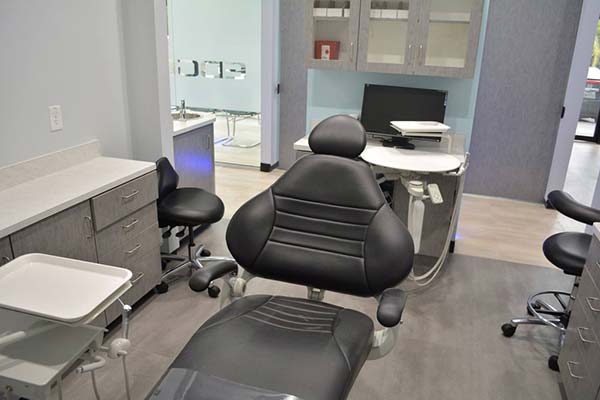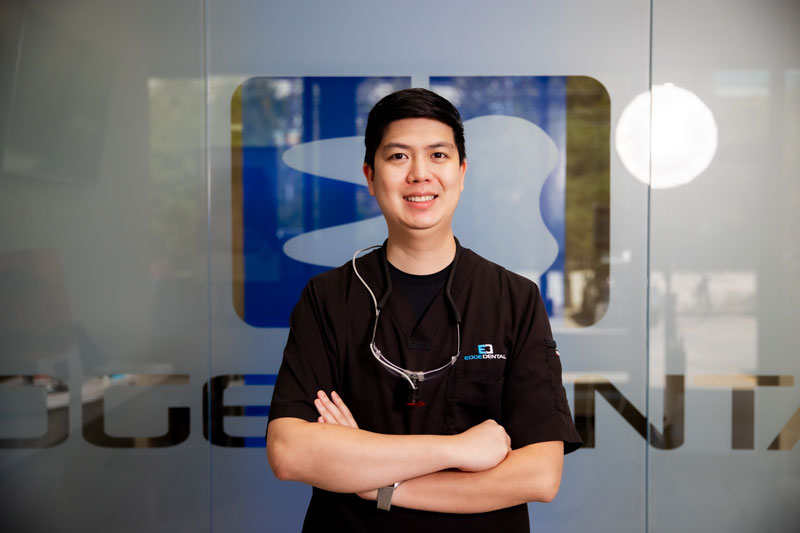 About Edge Dental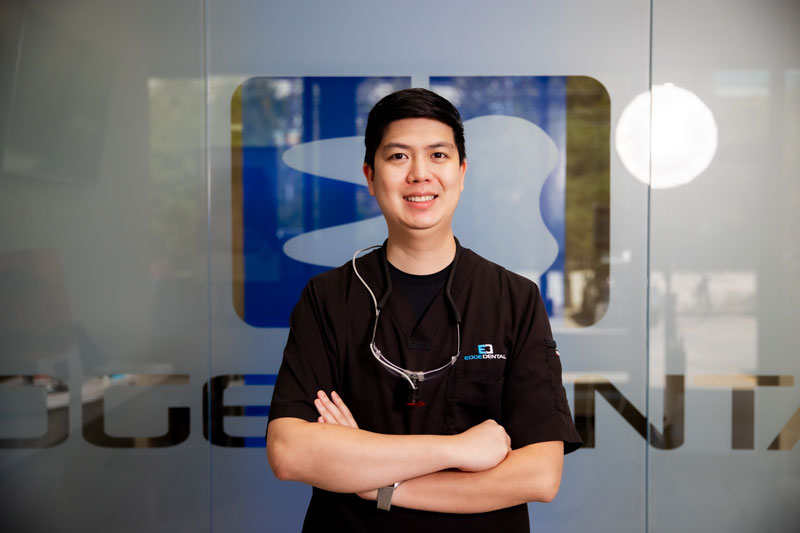 Are you looking for one of the best dentist near me? As a native Houstonian, Justin Lai, DDS is excited to serve his hometown, the Memorial Area and Energy Corridor. Dr. Lai attended J Frank Dobie High School and studied Chemical Engineering at Rice University before receiving his Doctor of Dental Surgery degree from the University of Texas Health Science Center at San Antonio Dental School. With his engineering background, Dr Lai is able to think outside the box and find practical and effective solutions for his patients that other dentists may overlook. His philosophy is simple: pay great attention to detail, do it right the first time, and treat patients with the utmost respect and care. Dr. Lai is a strong advocate of continuing education to stay ahead of the curve and has taken over double the minimum number of required hours. Dr Lai is also a proud member of the ADA, TDA, GHDS, and IALD. Dr Lai is an Eagle Scout and gives back to the community whenever he can. When he isn't in the office, Dr. Lai spends his time outdoors where he enjoys playing golf and tennis.
FAQs for PPO Dentist Nearby
Yes, composite fillings are covered by PPO insurance plans, but there are limits on the coverage and teeth. You should discuss the details with your PPO dentist.
You may get insurance coverage for some restorative treatment options. However, your coverage may not extend to teeth replacement and restoration options from damages and extractions before the plan's activation.
Yes, there might be certain restrictions on the frequency of certain dental services in a given period. However, it differs from one plan to the next and one dental treatment to the next. You should discuss the details with our team or PPO dentist.
Give us a call at
281-940-8940
for your free insurance verification! Our team will contact the insurance company to give you a detailed breakdown of costs with and without insurance coverage during your appointment.
Most PPO insurance plans cover up to two teeth cleanings per year and a comprehensive dental exam, including x-rays. However, different insurance plans may have different limitations on the coverage for preventative dental services. Our team will give you a detailed overview after assessing your insurance details.