Edge Dental Coronavirus Update
Following orders from Governor Greg Abbott to help lift the burden on our ER/Hospital system, and guidance from the TSBDE, Edge Dental will remain open during the coronavirus outbreak but will only be seeing patients for essential, urgent, and emergency dental procedures at this time.
We want to reassure all our patients that our facility follows all infection control guidelines provided by the CDC to minimize the risk of spread, including: compete sterilization of all instruments and disinfection of all surfaces after and before each patient, use of approved PPE, use of HEPA or equivalent air filters, and personal sanitation and hygiene protocols.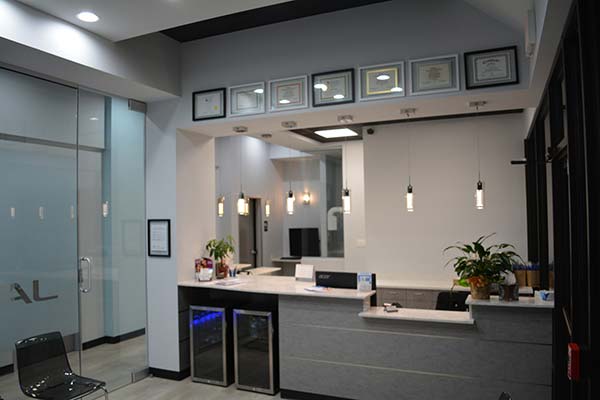 Please note the following changes in our office policy during the Coronavirus Outbreak:
If you have onset of tooth pain or discomfort, call our office first to schedule an appointment. 281-940-8940

We are currently not accepting walk-ins as it may cause crowding in our waiting room.

If you have any COVID-19 Symptoms, Risk Factors, or answer yes to any of the questions below, please inform us prior to your arrival so that proper precautions and arrangements can be made.

If you are unable to travel to the office, we do have tele- and remote dentistry options available.

We will NOT be seeing patients for routine cleanings at this time. If you have any dental concerns, you can still be seen for your semi-annual exam, but cleaning will be done at a later date.

Call wait times may be prolonged as we are operating on limited staff at this time. Please be patient with us.

If you are on a payment plan and require assistance, please call us so that appropriate arrangements can be made.
If you have an upcoming appointment please take our prescreening questionnaire:
Do you currently have a fever (Greater than 100.4F or 38.0C) ?

Do you currently have a cough or shortness of breath?

Do you have a history of significant chronic illness?

Do you have a compromised immune system?

Are you or a family member considered high-risk?

Have you or a family member have traveled to a location with a level 3 travel health notice?

Any airline travel in the past 2 weeks?

Have you previously been asked to self-isolate or self-quarantine?

Have you been in close contact to an individual confirmed diagnosed with COVID-19 infection?
*If you have answered yes to any of the questions above, please call our office to reschedule your appointment.
Please understand that this precautionary measure is to minimize the risk of spread to those who may be more vulnerable to the virus.
Thank you for your understanding during these times.
Edge Dental continues to serve our community in these times. As many other businesses and offices close, it would be of great help to share with your friends and families that we are still open for urgent dental care.